Spain's regulator CNMV warns against MegaTradeFX
May 8, 2019 at 04:57 PM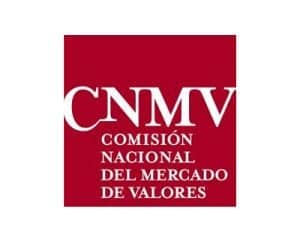 Spain's financial markets and services regulator CNMV has issued a warning against MegaTradeFX. According to the public warning notice, MegaTradeFX, operated by Macro Projects Ltd. is not authorized to provide investment services or investment advice and auxiliary services, including foreign currency transactions in Spain.
The National Securities Market Commission (often abbreviated as CNMV) is the Spanish government agency responsible for the financial regulation of the securities markets in Spain. It is an independent agency that falls under the Ministry of Economy, Industry, and Competitiveness. The regulator maintains a register with investment companies that are authorized to operate in Spain.

MegaTradeFX is a forex broker, owned and operated by Macro Projects Ltd. The company is based in St. Vincent and the Grenadines, which means it is an offshore entity and there is a high risk for the customers when dealing with this firm. There is also another address mentioned on the website, and it is the Marshall Islands. Obviously, no matter which address is correct, it is still an offshore one.
The website mentions different contact numbers with British country code, and probably the company has been targeting residents of this country. Although, the company is not licensed in any of those countries, and there is no regulatory body that monitors its activity to ensure it sticks to best practices. Moreover, it was banned in the UK by its local regulator Financial Conduct Authority.
In order to operate legally, investment firms need a license by the local relevant authorities or the authorities of any other EU member state. We strongly advise traders to select among brokerages authorized by reputable regulators, such as EU ones (FCA, CySEC) or Australia's ASIC. You can read our review on this broker here.