EURUSD Revisits July 2020 Levels Dropping Below 1.14
November 16, 2021 at 08:12 PM
The greenback continued to outperform the euro on Monday, pushing the most-traded pair in the world, the EURUSD, below the 1.14 level for the first time since July 2020.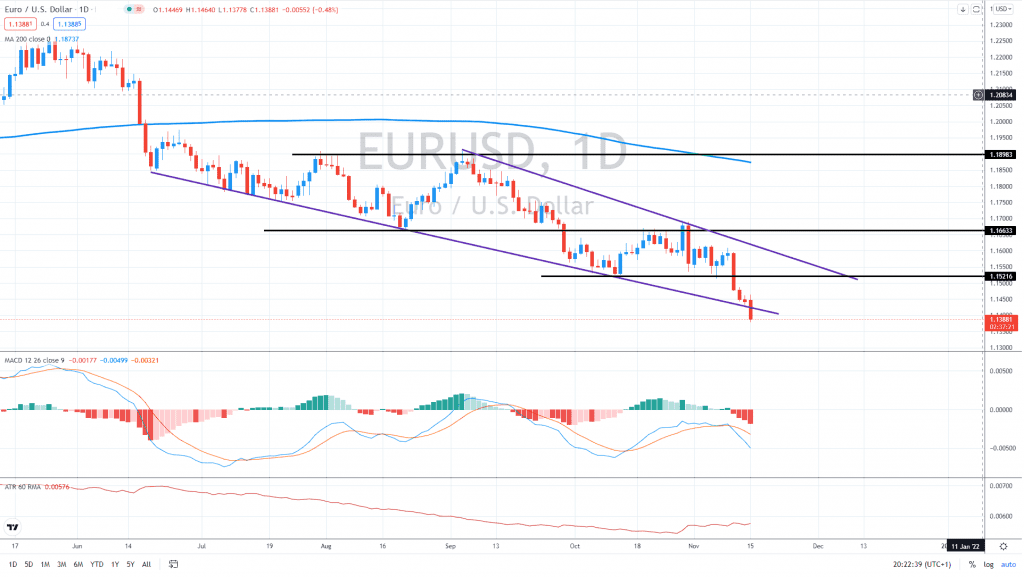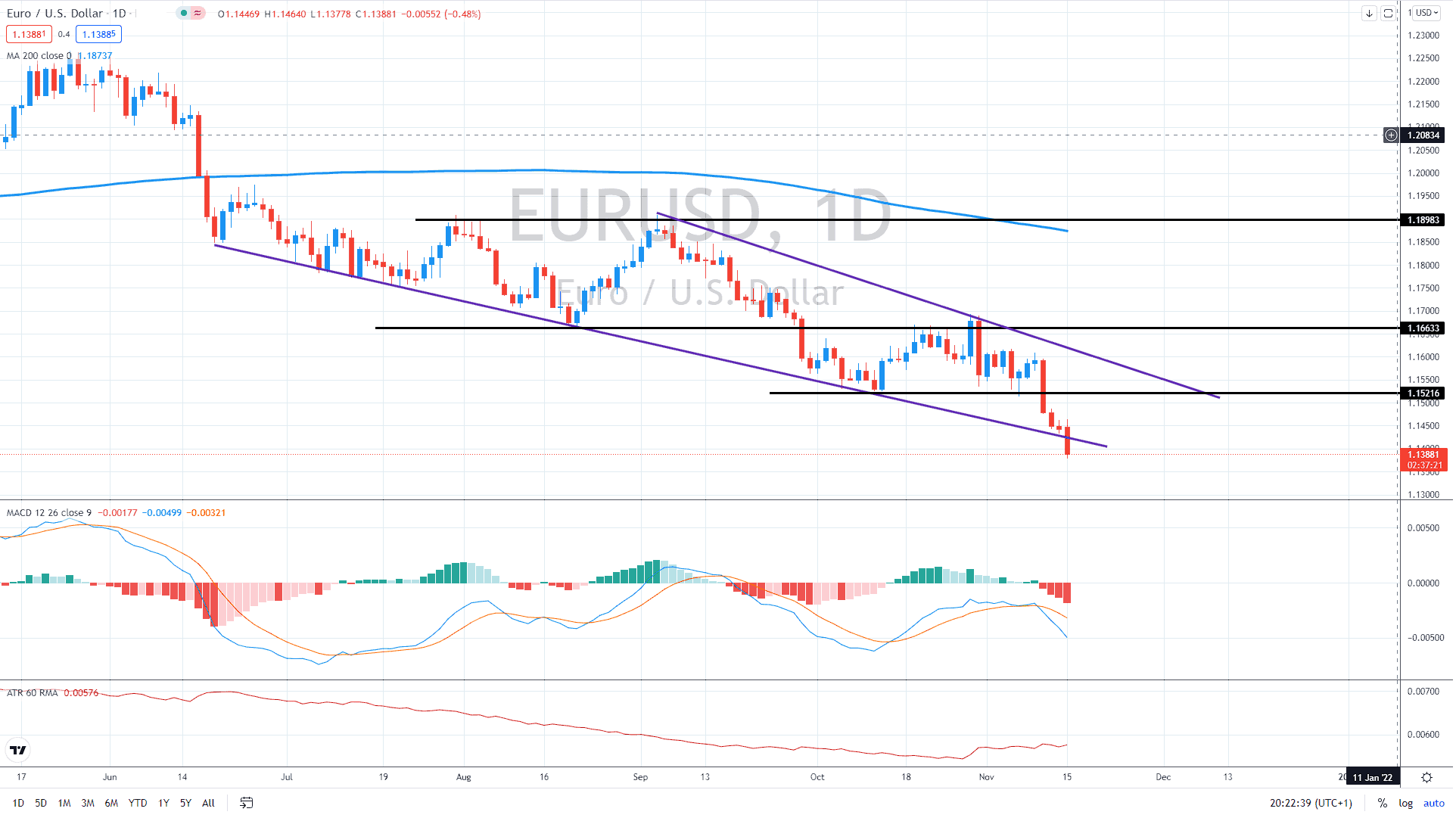 Earlier on Monday, European Centra Bank (ECB) Governor Cristine Lagarde undermined the euro when she repeated that conditions for a rate hike are very unlikely to be met in 2022. Furthermore, she said that any tightening measure now would cause more harm than good.
On the other hand, the market now expects the Federal Reserve (Fed) to hike rates nearly three times in 2022, with the first-rate hike priced in at July's meeting. Inflation expectations continue to soar in the US, pushing bond prices down and yields higher.
At the time of writing, the two-year yield stands at 0.5%, unmoved on the day, while the 10-year yield rose above 1.6%, steepening the yield curve.
Chatter is growing among market participants that the Fed will need to accelerate the pace of Quantitative Easing tapering in Q1 2022 and bring on rate hikes as inflation shows no signs of stopping.
Therefore, the significant divergence in monetary policies – the Fed tightening and the ECB not doing anything – should keep the EURUSD pair pressured in the long-term.
"The uptrend [in the USD] that has been in place since June remains in place, and we expect the USD to remain on the front foot as we advance into 2022. We expect the cautiousness of the ECB on policy to limit recovery prospects for the EUR vs. USD in the coming months." Analysts at Rabobank said Monday.
Technically speaking, the euro has dropped below the supporting line, killing all the stop losses of long positions below it. Therefore, the resistance now stands at the broken trend line, at around 1.1430. As long as the euro trades below it, the short-term outlook remains bearish. Additionally, as long as the pair trades below 1.1520, the medium-term trend also seems bearish. As a result, rallies are expected to be sold.
The next target in this bearish wave is expected at the psychological threshold of 1.10 – the lowest level since May 2020.